See Us For All Your Timber
And Rural Real Estate Needs
Real Estate Services
Land, timber, wildlife, improvements, and location make up the property package. As professional foresters and real estate agents, we can help you allocate actual value to timber, land and other improvements on a property to determine an acceptable purchase price or sales price.
Forestry Services
Research has shown that 72% of private landowners do not have a management plan for their property. There are many possible uses for timberland other than just growing timber. No matter your goals and objectives for your property, our trusted team is here to help you.
ATAg Investment Services
We believe in educating our clients about how timberland can be integrated into a macro investment portfolio. Our team of professional money managers creates a custom portfolio strategy for each client's unique situation.
About Mitchell Forestry & Wildlife Services
Mitchell Forestry & Wildlife Services, LLC. is a consulting firm specializing in forest management, wildlife management, timber marketing and investment real estate. We have more than 120 years of combined professional forestry and wildlife experience with extensive knowledge in timber market analysis, timber sales, timber harvesting, land management and wildlife management. The depth of our expertise allows us to guide non-industrial private landowners and institutional landowners toward their goals.
We have three locations in Mississippi and serve landowners in Mississippi, Tennessee and Alabama. We are true forestry consultants which means we have no vested interest in any wood purchasing companies or logging operations. This eliminates the possibility of any conflict of interest which may arise in the selling process. We conduct ALL activities with our clients' best interests in mind.
Spend some time with us and you'll see that we are unmatched in the level of integrity and professionalism that we offer our clientele.
Access to Mississippi,
Alabama, & Tennessee
Our forestry consulting business is located in the heart of the South, providing us with easy access to the properties we have identified in Mississippi, Alabama, and Tennessee. Being based in this region allows us to stay current on the latest trends and developments in the forestry industry, as well as the ability to maintain close relationships with local landowners, timber mills, and other industry partners. This proximity also allows us to easily visit and inspect properties, providing our clients with accurate and up-to-date information. Furthermore, the location provides us with a unique insight into the local climate, soil, and other environmental factors that are critical to the success of any forestry operation.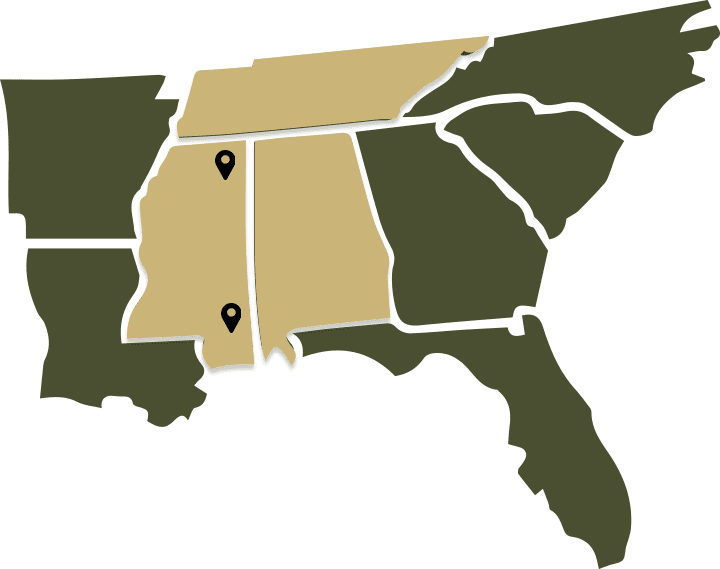 Timberland Properties &
Land For Sale
As a consulting business with a combined 120 years of experience in the forestry industry, we have a deep understanding of what makes a property well-suited for forestry and timber production. Based on our expertise, we have carefully selected properties in Mississippi, Alabama, and Tennessee that we believe have exceptional potential for successful timber production. These areas have a favorable combination of soil, rainfall, and climate, and are also located near established timber markets, making it easy to sell the harvest.
We have a diverse range of properties depending on your needs and interests based on acres, cost and location. We are confident that these properties have the potential to be a profitable and sustainable investment for anyone looking to get into the forestry business.
Current Properties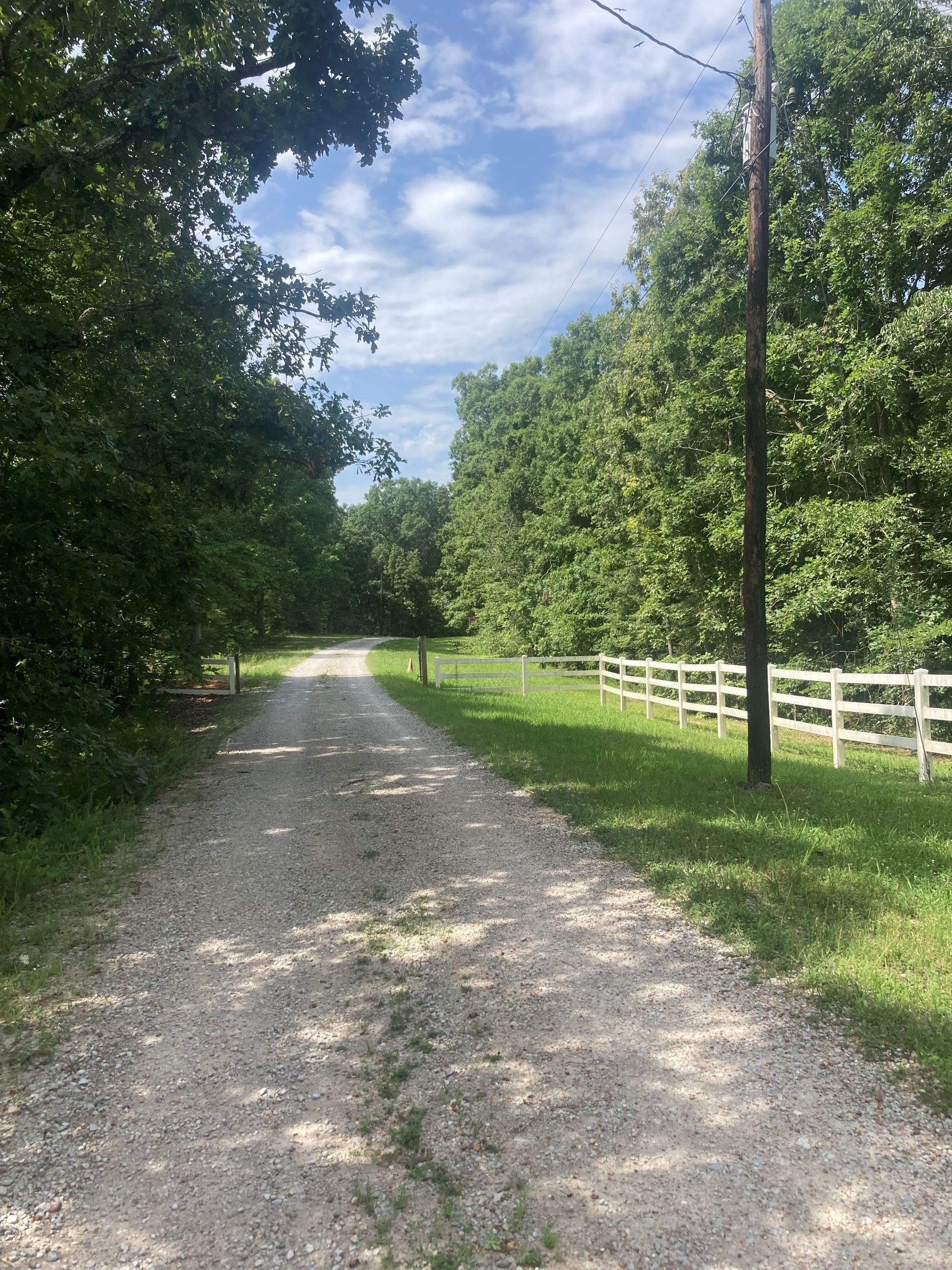 Smith Property
Looking for a West Tennessee property to hunt, manage, joy ride or even build a home? Then don't look past […]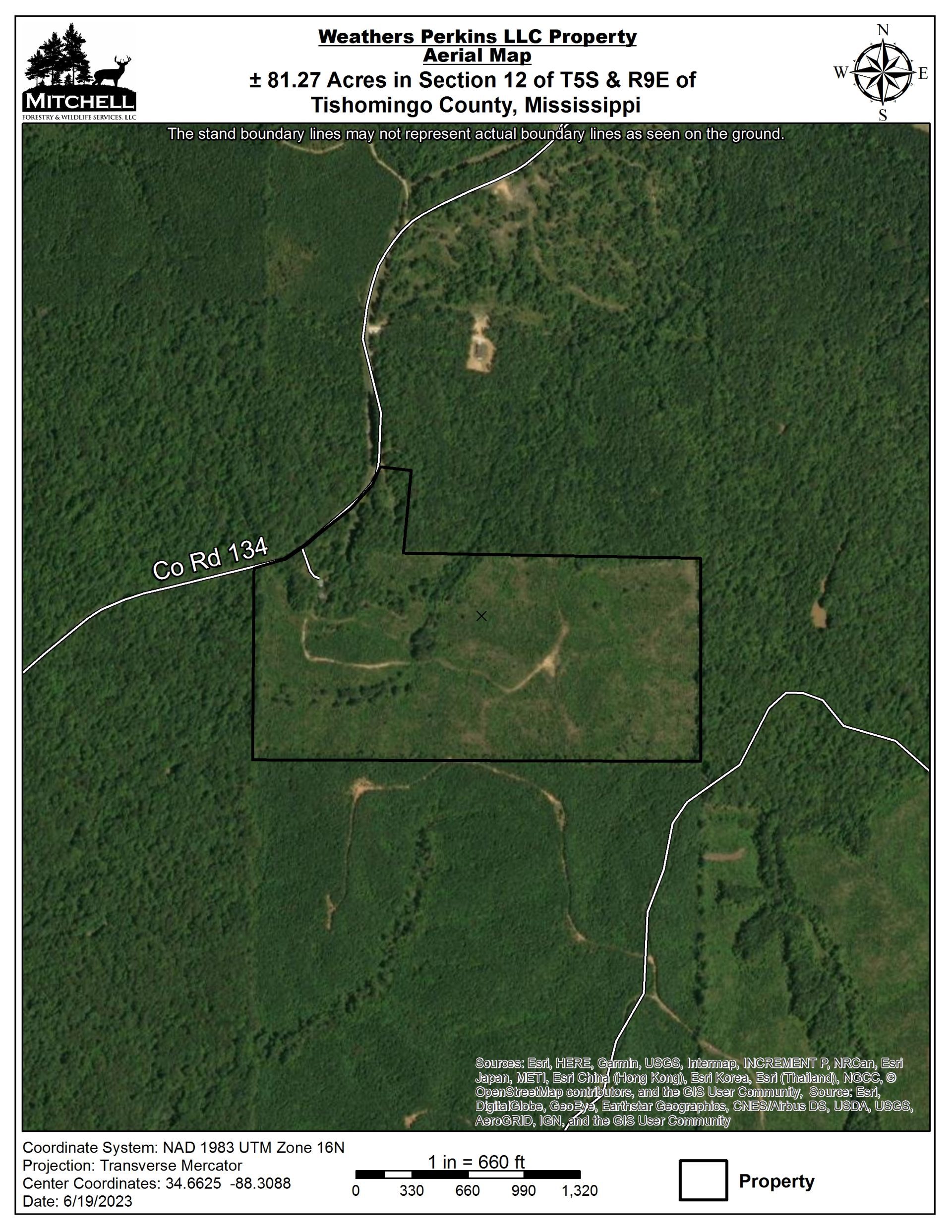 Weathers Perkins LLC Property
The Weathers Perkins 81 has a lot to offer with residential, recreational, and future timber investment opportunities. This property has […]
Bright Property
Looking for a recreational property or maybe a place to build a home? Don't look past this hidden gem. This […]